Our Parish
Our school belongs to the Parish of the Good Shepherd. In 2010 the parishes of Holy Saviour (Nelson), Sacred Heart (Colne) and SS Peter & Paul (Barrowford), were joined together to form this unique parish. Our thriving parish incorporates three schools; two primary schools, Holy Saviour and Sacred Heart and our feeder high school SS John Fisher & Thomas More Humanities College.
Our school has very close links with our parish and there is a great deal of mutual interaction and support. Fr. Chris is a frequent and much loved part of our school who really makes time for our pupils. His sermons at our school Masses are legendary and truly bring faith to life!
At Sacred Heart we know we are lucky to be part of our wider parish family. The image of our parish as a garden with our pupils growing in faith inside it is so strong and captures our Mission as a Catholic school perfectly.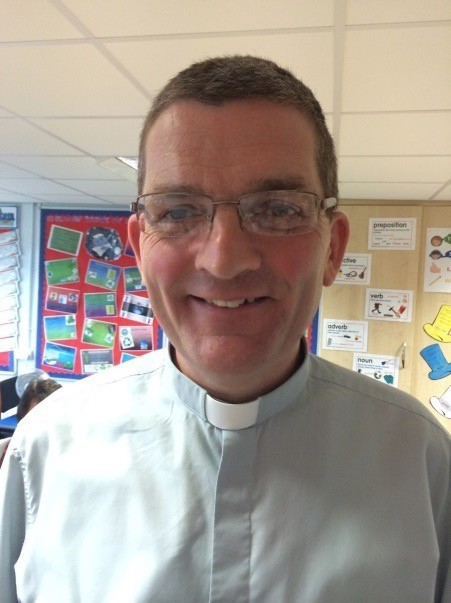 Our Parish Priest, Fr Chris Gorton